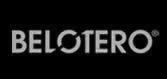 Because it is made of a substance found naturally found throughout your body, Belotero maintains a high safety profile. It is a natural choice for reducing the appearance of fine lines and wrinkles because it is made of the same moisturizing component as your skin. It naturally rehydrates for a radiant appearance.
Belotero is specifically designed to seamlessly integrate with your skin and adapt to your facial contours, without disrupting the natural shape of your features. It very discreetly adds volume to your skin, softening and smoothing lines, resulting in a refreshed, youthful appearance that will definitely be noticed, but not suspected as being anything but natural. The treated area looks and feels like your natural skin—because it is—and does not appear to be an implant or hardened filler.
Belatero is used to treat:
frown lines
crow's feet
bumps on the bridge of the nose
laugh lines (nasolabial folds)
smoker's lines
lips—both vermillion border (the cause of lipstick bleed) and thin or dry lips (can be plumped or moisturized)
marionette lines—corner of mouth to jaw
Results with Belotero are instant; in fact, in clinical studies, 97% of patients showed a visible improvement after just one treatment. Most patients still show visible results 9-12 months after treatment.
Request a free consultation

Thank you for contacting us. We will be in touch as soon as possible!