11 Tips for Recovering from Breast Surgery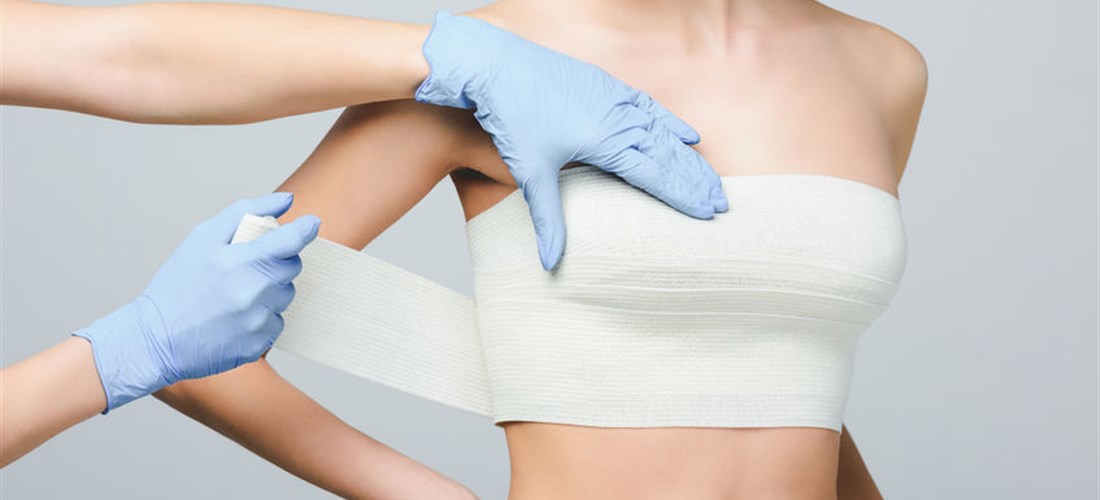 Regardless of whether you're pursuing
breast augmentation
,
breast reduction
, or
breast reconstruction
, chances are you're feeling a little nervous about the procedure. Knowing what to expect can be difficult, especially if this is your first time having plastic surgery. Fortunately, when you work with Wilmington Plastic Surgery, you can rest easy knowing that you'll be in good hands with our board-certified plastic surgeon and surgical team.
But what about after you get home? Recovery can be tough, no matter which way you slice it. To ensure your rehabilitation goes as smoothly as possible, we've got some tips that'll help get you through recovery and put you one step closer to getting back to your normal daily activities.
1. Think ahead.
You're going to be pretty tired during your first few stages of
breast surgery
recovery, so plan accordingly. At the bare minimum, you should clean your house, stock the fridge, and make sure all the laundry is done before you leave for surgery. You can also take it a step further by laying out clothes and meal prepping. Additionally, you may want to consider setting up a bed and nightstand on the first floor (if yours isn't already) to cut down on trips up and down the steps.
2. Fill your prescriptions ASAP.
You're going to want to have your prescription on hand for when the initial painkillers wear off. There's nothing worse than being in pain and having to go to the pharmacy on top of it. Depending on your surgeon, you may even be able to get your prescriptions sent to your pharmacy the day before your procedure so they'll be ready to go when you get home from surgery.
3. Have someone help you.
You probably already know to have someone waiting to drive you home post-op, but you should also arrange for friends or loved ones to either stay with you for a few days or check on you frequently. Having someone to reach high shelves or lift heavy objects for you makes a world of difference when you're healing from plastic surgery.
4. Use a compression bra.
There are plenty of compression and surgical bras on the market that are specifically designed to lift and stabilize the breasts. The compression aspect aids to improve circulation, which is critical for successful healing. Surgical bras also help cut down on some of the pain, soreness, and swelling associated with recovering from breast augmentation, reduction, or reconstruction. We'd recommend buying at least two of these bras so you'll have one to wear while the other is being washed.
5. Plan on wearing loose-fitting clothes.
The skin around your breasts may feel tight during the first few days of recovery, so purchasing some baggy clothes is a must for helping you stay comfortable. It's best to choose light, breathable fabrics like cotton. Avoid anything with elastic bands that may sit on or near your breasts, as well as any textures that irritate your skin or make you itchy.
6. Learn how to care for your wounds/skin.
Your surgeon will give you specific instructions on proper hygiene after surgery, but in general, it's best to avoid bathing and keep your wounds dry for at least one week after the procedure. You'll most likely experience some bruising, swelling, numbness, or tingling, but this should subside after a few days. Once you get the all-clear from your surgeon, you can begin using unscented lotions, cocoa butter, and/or vitamin E oil to help improve your skin texture.
7. Eat light and healthy.
While there aren't any foods that you're prohibited from eating, per se, it's best to stick to light, easily digestible foods. Eating foods that are hard on your stomach will take more energy from your body, which means it will be putting less energy toward healing. Eat small snacks throughout the day instead of heavy meals, so your body doesn't get overwhelmed. And, as always, be sure to stay hydrated.
8. Get plenty of rest.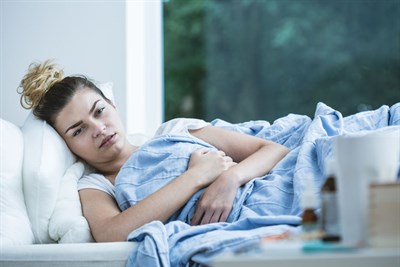 There's no such thing as too much rest and relaxation when your body is healing. You're going to be off work for at least a few days, so you may as well catch up on some sleep.
Learn how to sleep after breast surgery
and take frequent naps to encourage a quick and successful healing process.
9. Avoid strenuous activity.
This is critically important to the healing process. Heavy activity, driving, and lifting heavy objects can do serious damage to your wounds, skin, and breast tissue. Your doctor will advise you when you can return to these activities during your follow up appointments.
10. Ask your surgeon for post-op exercises.
Once you're past the first stages of healing, your surgeon may be able to recommend some light exercises and stretches to help keep you from feeling stiff or experiencing atrophy. Just be careful and follow your surgeon's instructions exactly so as to avoid hurting yourself.
11. Stay positive!
Recovery isn't always easy, especially when you're in pain and cooped up in your house. To help keep your mind off things, have plenty of activities to keep yourself entertained. Start watching a new TV series, learn to crochet, or get yourself crossword or sudoku puzzles to make your recovery process as enjoyable as possible.
Remember, winter is the best time to get breast surgery since it gives you plenty of time to be ready for bikini season.
Contact us today
to schedule a breast surgery consultation at 910-509-SKIN.