Cosmetic dermatologist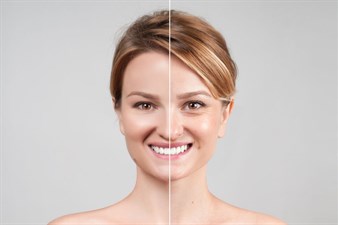 Cosmetic dermatology differs from medical dermatology in that it is usually performed for aesthetic purposes instead of being performed out of medical necessity. Even so, some cosmetic dermatology procedures can have the added side effect of improving certain medical dermatology issues.
Between our Wilmington, Whiteville, and Jacksonville, NC offices, we offer a wide variety of cosmetic dermatology services, from minimally-invasive injectables to more invasive procedures used to adjust or remove troublesome areas on the skin.
Cosmetic Dermatology Procedures
The board-certified surgeons, along with the nurse injectors, skin health specialists, and spa staff here at Wilmington Plastic Surgery, provide our clients with the best in cosmetic dermatology procedures.
What Causes Skin Problems?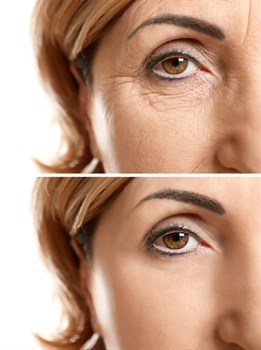 Since your skin is your body's first line of defense against the world around you, it goes without saying that skin damage can be caused by any number of external or environmental components. Many people also suffer from heredity skin issues caused either by their genetics or by an underlying disease.
Some additional factors that can cause skin damage include:
Poor hygiene
Unhealthy diet
Injuries
Considerable weight gain/loss
Prolonged sun exposure
Smoking
Alcohol/recreational drug use
What Does Cosmetic Dermatology Do?
Even though the name implies that cosmetic dermatology is strict to improve one's aesthetics, it has also been known to improve certain dermatological conditions. What cosmetic dermatology can help with depends on your needs and the procedure you choose but, in some cases, cosmetic dermatology may be able to help improve:
Poor skin tone/texture
Wrinkles
Saggy/loose skin
Signs of aging
Acne
Scarring
Discolorations/birthmarks (moles, age spots, etc.)
Benefits of Cosmetic Dermatology
Aside from improving the appearance of your skin, cosmetic dermatology has a lot of additional benefits over more invasive surgical options, including:
Less downtime
Reduced cost
Less risk
Shorter appointments
Faster results
If you're interested in learning more about what cosmetic dermatology can do to improve your skin, please don't hesitate to contact us . We're happy to answer questions and help you schedule a consultation or procedure online or over the phone at 910-509-SKIN.