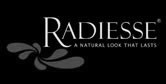 RADIESSE™ is so effective because it has the ability to act as a scaffold under the skin, providing structure and stimulating your own natural collagen to grow. The production of natural collagen continues for several months, which extends beyond the initial effect of RADIESSE Volumizing Filler.
RADIESSE™ Volumizing Filler works immediately so the results are instant. Best of all, the natural results are clinically proven to last a year or more in many patients, which means more value from each treatment and long-lasting results.
WHY CHOOSE WILMINGTON PLASTIC SURGERY? BECAUSE WE'RE THE AESTHETICS EXPERTS!
While many spas and other types of offices offer injectables, our patients express the added comfort of knowing Wilmington Plastic Surgery's aestheticians and nurses are highly skilled, trained and experienced in these treatments, and our entire Skin Care MedSpa is supervised by three board-certified, fellowship-trained plastic surgeons.
Discover the Wilmington Plastic Surgery Skin Care Medspa difference. Contact us for a consultation today at 910-509 SKIN.
Stop by our main office in Wilmington, North Carolina, call 910-509-SKIN, or Schedule your appointment.