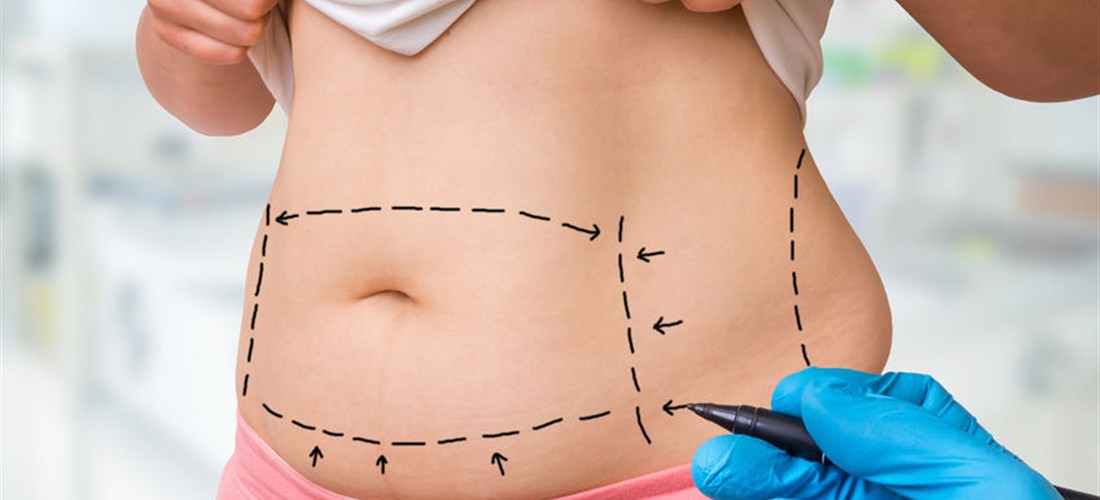 Have you ever thought about getting a tummy tuck? Ideal for men and women with excess or loose skin in the abdominal areas, tummy tucks are a great way to improve both your appearance and your self-esteem.
Also known as abdominoplasty, tummy tucks are also helpful for women experiencing extra, saggy skin after pregnancy. Whether you've had plastic surgery before or this is your first time, you probably have some questions surrounding the procedure.
At Wilmington Plastic Surgery and Skin Care MedSpa, we want to make sure our patients are educated and comfortable before going ahead with any procedure. That's why we've compiled a list of the questions we're frequently asked regarding how tummy tucks work.
Question: Can a tummy tuck help me lose weight?
Answer: Unfortunately, abdominoplasty is not an effective method for achieving weight loss. How much weight you lose during a tummy tuck depends on how much excess skin you have, but usually only totals a few pounds. In fact, for a tummy tuck to have the desired results, patients should be within 10-15 pounds of their ideal weight before the surgery is performed.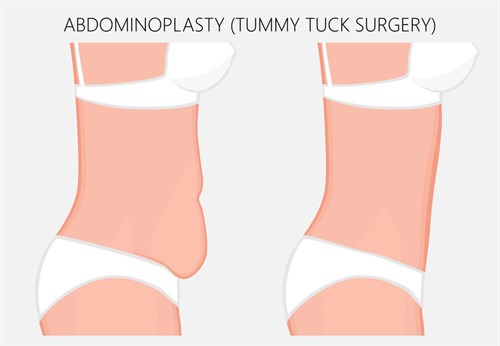 Question: Do tummy tucks remove stretch marks?
Answer: Most abdominoplasties focus on removing the skin from the lower abdomen, so stretch marks in this area will typically be removed. Plus, even though skin in the upper abdomen or upper thighs won't be removed, some patients find that stretch marks in these areas are less prominent than they were before.
Question: Do tummy tucks leave scars?
Answer: The amount of scarring depends on how much skin is removed, how much fat is present, and how much muscle tissue needs to be repaired. Mini tummy tucks can result in scars similar in length to C-section scars. More extensive tummy tucks that require more muscle repair and/or liposuction will generally have longer scars.
Question: How long do tummy tucks last?
Answer: Tummy tucks are generally permanent as long as the patient maintains a healthy lifestyle, doesn't gain too much weight, and doesn't get pregnant.
Question: Is a tummy tuck painful?
Answer: Pain level depends on how much muscle tissue needs to be repaired during surgery. The more muscle tissue repair, the more pain. That said, tummy tuck pain management has come a long way in recent years. During your consultation, the
board-certified plastic surgeons at Wilmington Plastic Surgery
will discuss pain management and expectations based on your specific procedure.
Question: How long is tummy tuck recovery?
Answer: Again, this depends on how extensive the surgery is and will be discussed with you during your consultation. Generally speaking, you can expect to be bent over and experiencing swelling after a tummy tuck for at least a week. It's a good idea, during this time, to have someone who can help you with things around the house. Most people with desk jobs can return to work (with a doctor's approval) 2-3 weeks post-op. Those with jobs that are strenuous or require heavy lifting may not be able to go back to work until 6-8 weeks have passed.
Question: What are the risks of a tummy tuck?
Answer: Any time you go under anesthesia, there is a risk of complications. Minor tummy tuck risks include numbness around the incision site and scar symmetry. Major complications are rare but can include blood clots and infection.
Question: Can I get pregnant after a tummy tuck?
Answer: A tummy tuck does not affect a woman's ability to conceive or carry a child. That said, women who get pregnant after a tummy tuck may lose some of the benefits. To avoid having to repeat the procedure, it is recommended that a woman postpone having a tummy tuck until she is done bearing children.
Question: Can I have other plastic surgery procedures performed during my tummy tuck?
Answer: Yes! In fact, after having kids, many women opt for a "
mommy makeover.
" In addition to a tummy tuck, a mommy makeover can include a
breast lift
,
breast augmentation
, and/or
liposuction
. Women with children should consult their doctors regarding when to have a mommy makeover, as tummy tucks prohibit the ability to lift children.
Question: Does insurance cover tummy tucks?
Answer: Unfortunately, as cosmetic procedures, tummy tucks are generally not covered by insurance.
Question: How much does a tummy tuck cost?
The exact cost depends on how extensive a procedure is needed. To get a quote for a tummy tuck, the best thing to do is
schedule a consultation with the team at Wilmington Plastic Surgery
. We'll go over the procedure, review tummy tuck before and after photos, and come up with a surgical plan to help you achieve your desired results. Call us at 910-509-SKIN to schedule a consultation at one of
our locations
.