NATURAL LOOKS FOR LONGER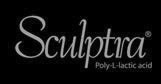 Collagen, a key structural component that keeps skin looking young and smooth, decreases as we age, causing wrinkles. Because Sculptra replaces lost collagen, it is remarkably effective in providing a gradual and significant increase in skin thickness, improving the appearance of deep facial wrinkles, folds and sunken areas. Among the aesthetic issues Sculptra treats are: deep nasolabial folds (smile lines), lines framing your mouth (marionette lines) and chin wrinkles.
Sculptra gradually and subtly corrects these facial wrinkles, providing a refined, more youthful appearance that can last two years or longer in most patients.
WHY CHOOSE WILMINGTON PLASTIC SURGERY? BECAUSE WE'RE THE AESTHETICS EXPERTS!
While many spas and other types of offices offer injectables, our patients express the added comfort of knowing Wilmington Plastic Surgery's aestheticians and nurses are highly skilled, trained and experienced in these treatments, and our entire Skin Care MedSpa is supervised by four board-certified, fellowship-trained plastic surgeons.
Discover the Wilmington Plastic Surgery Skin Care Medspa difference. Contact us for a consultation today at 910-509 SKIN.
Stop by our main office in Wilmington, North Carolina, call 910-509-SKIN, or Schedule your appointment.
Request a free consultation

Thank you for contacting us. We will be in touch as soon as possible!