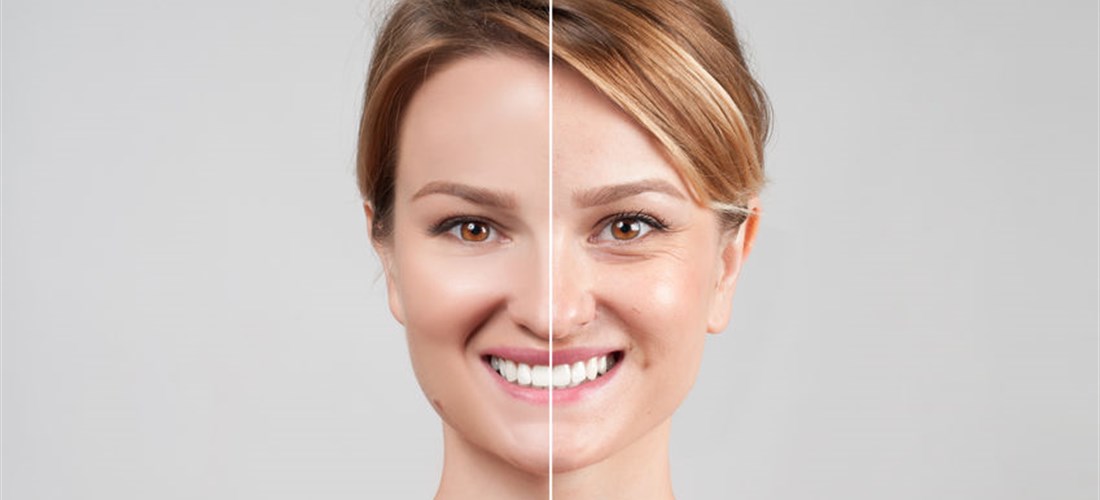 Plastic surgery is an excellent option for achieving drastic cosmetic changes, but it isn't the ideal choice for everyone. Surgery is invasive and requires a longer recovery process, which is why many people seek a less intrusive solution.
Two of the best ways to make considerable changes to your personal aesthetic are with laser skin resurfacing and injectable treatments. But choosing which procedure is right for you isn't always easy. Learning about each of these procedures, how they work, and what they can achieve, will go a long way toward helping you make the choice that's best for you.
What Are Laser Procedures?
Laser treatments are a wonderful way to help minimize wrinkles and fine lines, but they're also a viable way to "treat" the negative side effects of certain skin conditions. At Wilmington Plastic Surgery and Skin Care MedSpa, we use the revolutionary Sciton Joule to perform a variety of laser
skin resurfacing procedures
.
Laser skin resurfacing can be used to improve the appearance of the skin, as well as its texture. In addition to reducing signs of aging, laser skin treatments can also help with:
Scars
Acne marks
Crow's feet/laugh lines
Saggy skin
Red birthmarks
Pigmented areas/age spots
Psoriasis
Veins
What Are Injectables?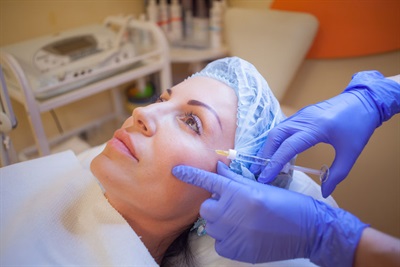 Laser treatments can be used to treat many different areas of the body, but injectables are designed strictly for use on the hands, neck, and face. Wilmington Plastic Surgery offers treatments from the leading injectable producers in the cosmetic field, including
Botox®
,
Juvederm®
,
Kybella™
, and
Radiesse™
.
Where lasers treat the surface of the skin, injectables work from the inside. A gel-like substance, typically one that's either hyaluronic acid or neurotoxin-based, is injected under the skin. Depending on the product, injectables smooth wrinkles and fine lines either by restricting muscle movement or by filling in areas where the skin has lost its natural volume. Injectables are especially helpful for:
Crow's feet
Laugh lines
Lip lines
Thin lips
Chin creases
Asymmetrical facial features
Maintaining results of certain plastic surgery procedures
Benefits of Laser Procedures
Cosmetic laser procedures have plenty of advantages and very few disadvantages. Some of the advantages of laser treatments are that:
They require very little downtime
They can smooth the texture of the skin
They can be used on most of the body
They can even skin tone and reduce the appearance of discolorations
They smooth the skin, giving it a younger appearance
They stimulate your body's collagen production
Benefits of Injectables
If you're looking to improve the appearance of your face, neck, or hands,
injectables may be a good solution for you
. Some of the advantages of injectables are that:
The procedures are quick and easy
Results are visible almost instantly
There is virtually no downtime afterward
Your results can be easily fine-tuned with either more or less material
They offer an excellent way to "preview" what could be achieved through surgery
Side Effects of Laser Procedures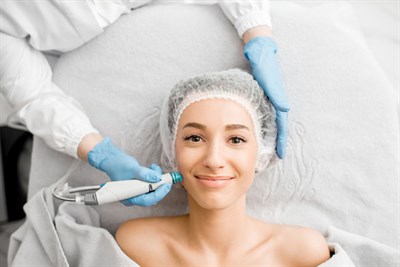 Laser procedures typically require more than one treatment in order to be successful. Some patients experience mild discomfort during laser skin treatments. Additional possible side effects of laser procedures include:
Mild scarring
Hyperpigmentation/pigment loss
Burns at the treatment site
Infection
Redness
Itching
Side Effects of Injectables
Even though results can be seen almost right away, one of injectables' biggest downsides is that they don't last forever. In order to maintain results, patients need to repeat the procedure on a regular basis, which can become costly over time. Some additional side effects of injectables include:
Bruising
Swelling
Bleeding/soreness at the injection site
Redness
Uneven results
Scarring
Itching
Allergic reactions
Recovery Times for Laser Procedures
Most people find that they are able to receive a laser skin treatment and return to work or their normal activities immediately. In some cases, patients will experience side effects for several days after the procedure, but this depends on each individual treatment and generally does not affect the patient's daily life.
Recovery Times for Injectables
Injectables can be performed in as little as an hour with no downtime afterward. In fact, they're so fast and easy that many patients choose to get injections on their lunch breaks. Some patients experience side effects from injectables for several days to one week after the procedure or, in the case of lip fillers, up to two weeks after the procedure.
Which is Best: Laser Treatments or Injectables?
In truth, neither of these procedures is better than the other - they are simply designed to achieve different goals. Both offer a more affordable, non-invasive solution to traditional plastic surgery and both offer faster results with less downtime.
Choosing the procedure that's right for you really depends on the look that you want to achieve and the area of the body you want to enhance. In some cases, patients find that combining certain laser procedures and injectables is the best way to achieve their desired results.
Our
board-certified plastic surgeons
have decades of experience and are standing by to help you determine which procedures are best for you. If you're looking to explore non-surgical cosmetic procedures,
contact Wilmington Plastic Surgery
at 910-509-SKIN to schedule your free consultation.